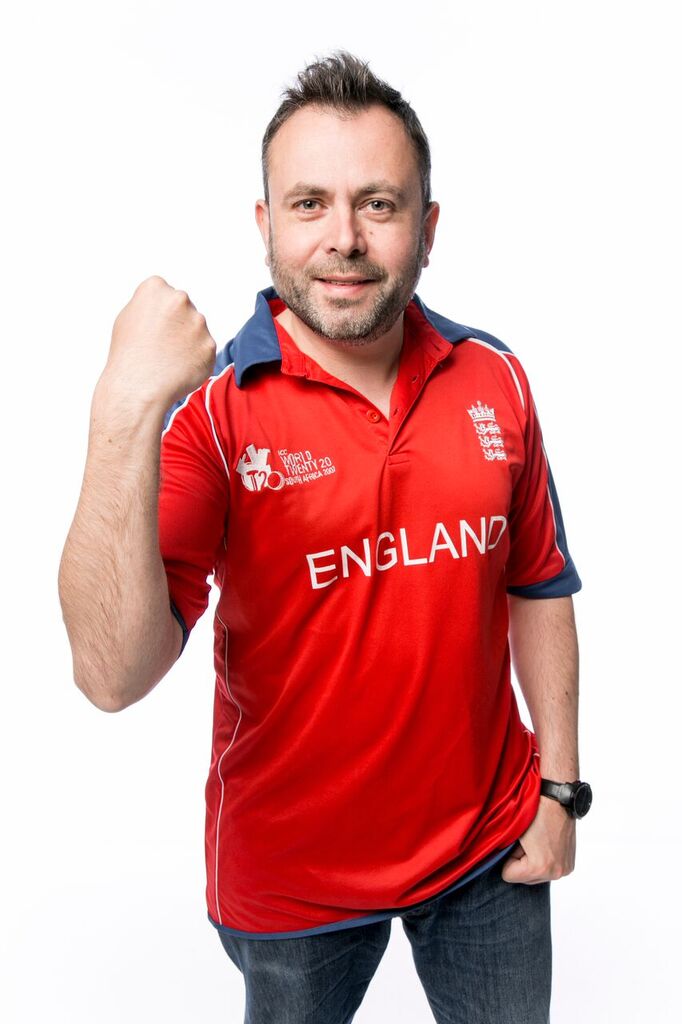 Review by Kieran Eaton.
Want to know what the English think of us Aussies? Geordie/Yorkshireman Dan Willis tells his perspective, in his Fringeworld solo show –  Australia: A Whinging Pom's Guide. This show is a cheeky, relatable comedy that gives insights into being a working comedian in Australia. Willis opens by asking "Who here is a Pom?" A handful of people put their hands up. He then asks "Who here are Aussies?" Even fewer people raise their hands indicating that either we have a very multicultural crowd or half the crowd don't want to be asked questions.
From the get go you can tell Willis is a professional comedian. He has a natural swagger and calm demeanor. He is wearing an English Cricket Team shirt which implies his deep English pride. Once he starts getting into his material, you can see his slick style has a bit of mania to it!
He asks the few Poms in the crowd how long they have been in Australia. Willis himself has not lived in Australia for long, as he states that this is his fourth year, after meeting his now wife (or who he cheekily refers to as his permanent visa) and has a baby with her. In his description of her he says that she is not a bogan but her family is! This leads to some pretty funny bogan tales.
This show is like Australia itself – it's very easy going. It gives an insight into Willis's personality, while connecting with the audience. Willis is quick and natural at crowd work, he deftly deals with a crowd member that makes some racist comments skillfully and smoothly. He uses this as a segue into a story about getting king hit by a racist during a comedy show.
If you're after some light, fun entertainment, look no further than Australia: A Whinging Pom's Guide.
When: 22 Jan –  21 Feb (7:00pm)
Where: The Brass Monkey – Red Room
Tickets: $15 to $25
Info: Duration 60 mins, mild rating, recommended 15+
Link: https://fringeworld.com.au/program/event/6bc5dbb4-13d1-4062-9d46-0c1b064101ba/
Review by Kieran Eaton. Want to know what the English think of us Aussies? Geordie/Yorkshireman Dan Willis tells his perspective,... https://theaustraliatimes.com/?p=35591