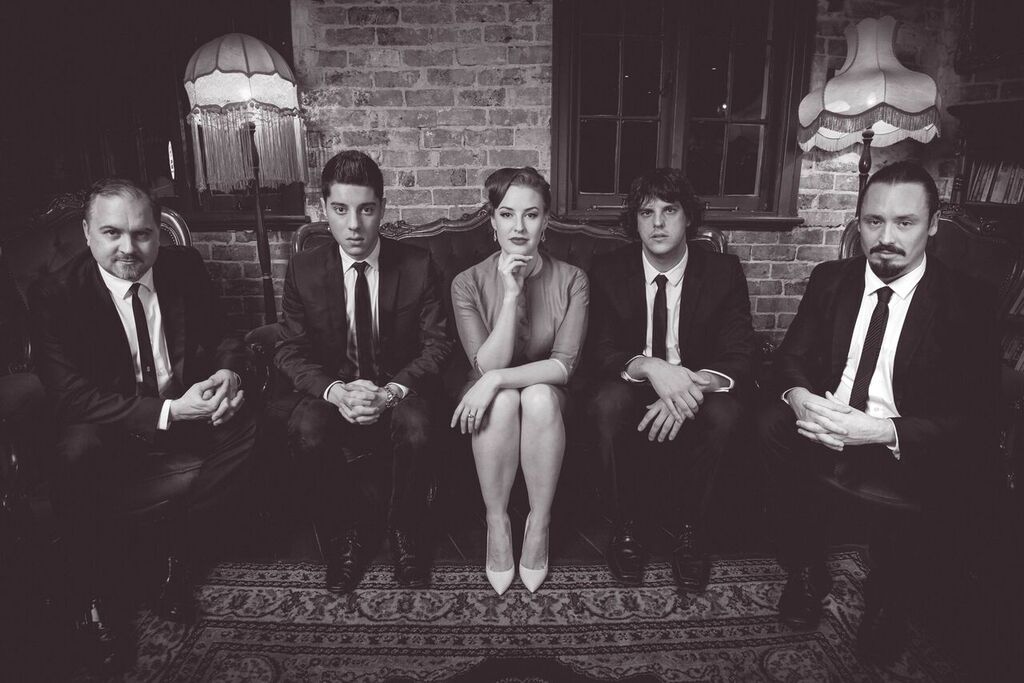 Review by Brandon Taylor
You may already know Sassafras, the local gypsy jazz 5-piece known to play Perth spots like The Playroom and The Ellington. If you don't, any doubt you have that they play excellent fast, tight and wild swing music will be banished by their Fringeworld act.
Exploring the niche they've perfected, Sassafras uses A Night in Paris to show the Fringe what French gypsy jazz is all about. The show is an hour-long set of songs from the early 20th century, most of them of French origin. In it, greats like Django Rinehardt, classics like 'Autumn Leaves,' and the spirit of old-school jazz are celebrated with a faithfulness and skill that comes only when a group has focused in on what they love.
From the first few notes of clarinetist Adrian Galante's opening solo, two things become obvious – that the band is professional, and that the act is all in fun. He's soon joined by Pete Jeavons on stand-up bass, Lachlan Gear on lead guitar, Aaron Deacon on rhythm guitar and Jessie Gordon on vocals. Galante's frisky embellishments float in and out through the set, keeping the mood light but impressive, while Gordon's steamy French verses and lively English ones are interspersed with virtuosic solos from every band member.
Gordon plays an audacious host, looking every bit the flapper girl in tight pink dress and 1920s wavy hair. She jokes between songs, but never forgets to provide historical background on each before launching in and giving an expressive performance.
This dedication to the theme is echoed by the music itself – lead soloist Galante is routinely given a run for his money by Jeaver's bass solos, Deacon's strumming and especially Gear's fantastically fast and accurate picking. Altogether, it makes for a first-rate performance. Any audience will enjoy this taste of the 20s, but don't go thinking this band is a gimmick – Sassafras is a theme band whose sound is the centerpiece.
When: 28th – 30th January 2016 (7pm)
Where: The Ellington Jazz Club, Northbridge
Tickets: $25
Info: Duration 60mins, suitable all ages
Link: https://fringeworld.com.au/program/event/0ead7c3d-b635-405e-84b5-b96fec4201c9/
Review by Brandon Taylor You may already know Sassafras, the local gypsy jazz 5-piece known to play Perth spots like The Playroom... https://theaustraliatimes.com/?p=35810