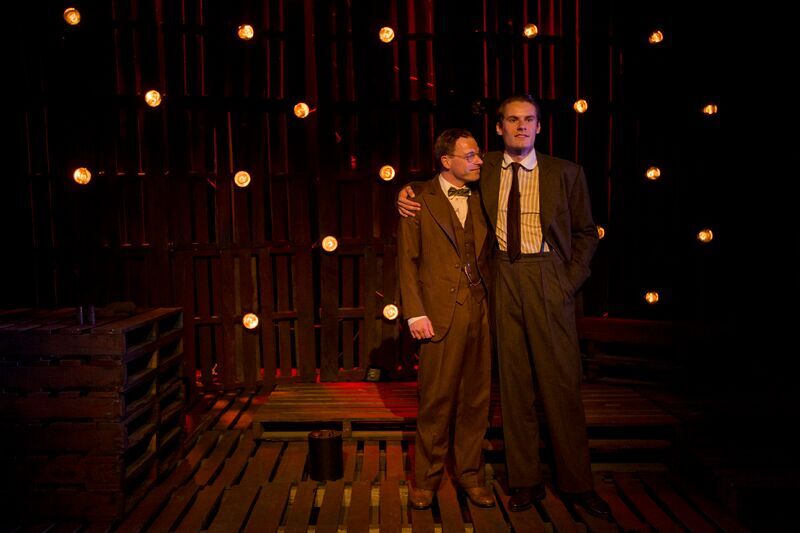 Midsumma – what's it all about?
Since 1988, Midsumma Festival has been Victoria's premier gay and lesbian arts and culture festival, presenting an annual community celebration and encouraging the development of innovative artistic content and a unique cultural experience.
This year, 2016 – Midsumma is bigger and better, spanning from 17th January to 7th February the program is full of Cabaret, Comedy, Circus, Theatre, Dance, Music, Spoken Word and more. Here's an insight into what it's like to be a part of Midsumma:
Interview With Terence O'Connell:
O'Connell is the director of Midsumma show Thrill Me: The Leopold and Loeb Story, a musical based on the real life story of lovers Leopold and Loeb who went on a murder spree in the 1920s. It's a serious tale with a rollicking soundtrack. We caught up with director, Terence O'Connell and asked him about his Midsumma experience.
Laura Money (LM):  How did you come to be involved in the project?
Terence O'Connell (TO): I wanted to work with Vincent Hooper and Stephen Madsen and this show was the perfect fit.
LM: What drew you to Thrill Me?
TO: It's based on real characters and events. It's a thriller. It's dynamic. And as the New York Times said: 'it's like a well placed punch!'
LM: You've directed a lot of big shows in the past, how does Thrill Me compare to the large scale of, say, Rocky Horror?
TO: Well, it's obviously a much more intimate experience in that little theatre. The actors can sing accoustically and you're right there with them. There's no dancing!
LM: What are the challenges of directing a musical? You obviously have a lot of experience, but how is directing a musical different to a straight play?
TO: There are usually a lot more departments: musical direction, choreography and it takes an awful lot of pre-planning and organisation. Actually, Thrill Me in its construction more resembles a straight play, though it isn't.
LM: Thrill Me deals with some pretty intense themes, how are they approached in the show? Is it dark or is there a sense of humour running throughout?
TO: Well it has flashes of dark humour but it's a pretty moody show. It's not depressing, however, it moves with great speed and energy and has a pulsing score.
LM: Are there any characters that you identify with especially?
TO: I hope not, these guys are narcissistic psychopaths!
LM: Is this your first time directing a show for Midsumma?
TO: Yes it is and I have a cracker of a show for next year, too.
LM: How does Thrill Me fit into the Midsumma agenda?
TO: It's bent and its characters are in a relationship, albeit a rather strange one.
LM: Apart from your show, what do you recommend as part of Midsumma?
TO: Elegy (Gasworks), Michael Griffiths-Cole (45 Downstairs) and Songs of Laura Myro (Ruby's Music Room)
LM: What's next for you?
TO: I go to Sydney to revive my Lionel Bart show Reviewing The Situation which stars the fabulous Phil Scott, I'm doing Around the World in 80 Days in Melbourne and then off to Hobart for Antarctica – The Musical.
Check out the full MIDSUMMA program here: https://www.outix.net/website/2016MidsummaFestival
Midsumma - what's it all about? Since 1988, Midsumma Festival has been Victoria's premier gay and lesbian arts and culture... https://theaustraliatimes.com/?p=35447