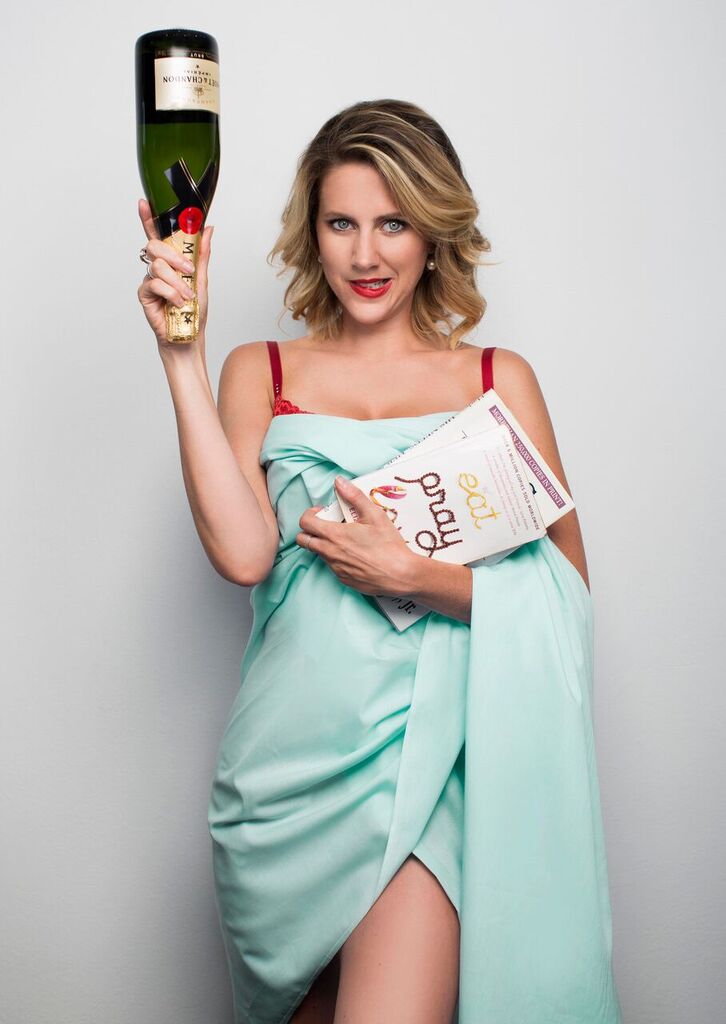 Amelia Ryan is on a quest for liberty. She wants to be liberated from the constrictions and seemingly arbitrary restrictions that dictate society: and she want you to be liberated, too! Ryan starts the show being wheeled into the room – literally. Clad only in a bra and Statue of Liberty-esque bed sheet, she carries a bottle of champagne which she exuberantly opens, singing a bold ballad of hedonistic pleasure.
Ryan then attempts to pin down exactly what it means to be a liberated person. She finds several women to emulate, who she dubs LOLs (Ladies of Liberty.) The show that follows is a little fragmented. She pulls people up from the crowd and uses them to advance a costume change, in which she sings a heartfelt plea to Malcolm Turnbull about marriage equality. While I'm not doubting for a second that it is an issue very close to her heart, I feel that it is a little misplaced, and incongruous with the rest of the show.
Liberation comes in many forms, and Ryan goes through several ways she tried to achieve liberation to attain her ultimate goal: performing cabaret in New York. From eating kale to creating vision boards, from binge-drinking to one night stands, all of Ryan's experiences are what shaped her – and created this witty and raw show. Ryan is highly talented. Her vocals are clear and she is able to perform with a physical humour that make her a consistent comedienne.
A truly relatable show, which is certainly demonstrated by the audience interaction, Ryan changes lyrics to songs and sings original pieces to tell the poignant story of her cabaret journey. Go and see it, just make sure you have enough to drink for your ultimate liberation.
When: 23rd – 27th January (7:15pm)
Where: Teatro 1, Pleasure Garden
Tickets: $20 standard
Info: Duration – 70 minutes, recommended 15+
Link: https://fringeworld.com.au/program/event/c9a69a0e-52d5-4a94-b579-e8a93eac9988/
Amelia Ryan is on a quest for liberty. She wants to be liberated from the constrictions and seemingly arbitrary restrictions that... https://theaustraliatimes.com/?p=35604